Tudor Squares Plus Sessions
Plus Sessions  Monday evenings 8 – 10pm.
Note : New Venue for the Plus group is:-
 Bennetts End Community Centre.
Gatecroft
Hemel Hempstead
HP3 9LZ
Callers: Becca Peel or Andrew
Agathangelou
See Map below
We have use of the main Hall from 7.45pm to allow set-up time –  dancing will be from 8-10pm.
for further information contact me.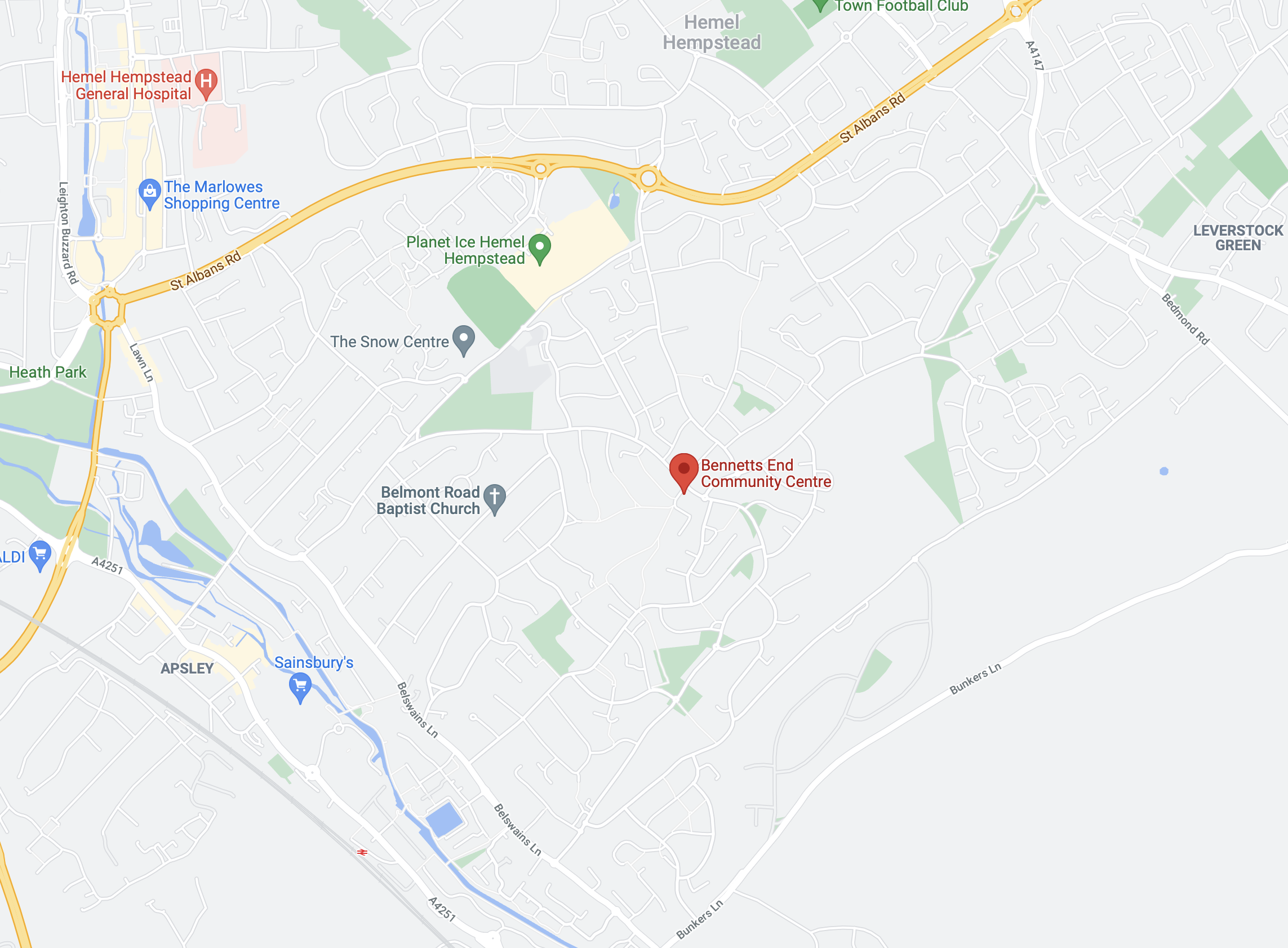 To give dancers some reassurance I request that all dancers and callers show proof of vaccination (little vaccination card)
Will will supply hand gel to use before and after tips.  Dancers may wish to wear masks.
Please note:
DO NOT ATTEND MEETINGS IF YOU CAN ANSWER 'YES' TO ANY OF THE FOLLOWING QUESTIONS:
Do you have any symptoms of Covid-19?

Have you been in touch with someone who has had Covid in the last 14 days?

Are you or anybody in your household at greater risk of becoming seriously ill from Covid-19?

Do not attend if you are feeling unwell

Note:

vaccinated people are either asymptomatic or have very mild symptoms if they contract the Delta variant. Their symptoms are more like those of a common cold, such as cough, fever or headache, with the addition of significant loss of smell.
Thanks
Jenny