Tudor Squares News & Events 2019
Here is the News and the forthcoming events for your local area, including: Tudor Squares  Dances & Other Local Clubs Events.
Also see our Tudor Squares Facebook Pages for more Discussions, Photos, Videos and Tudor Squares activities past and present.
Click Here 
TUDOR SQUARES 

BEGINNERS

,MAINSTREAM &  PLUS SESSIONS in AUGUST
Mainstream Sessions with Phil Peel & Beginners sessions with Debbie Peel calling will continue in August as usual at Highfield Community Centre, Bellgate, Fletcher Way, Hemel Hempstead, HP25SB.
The Plus Sessions will only dance at Gadebridge cc., on Monday 5th August, and resume on Monday 2nd September
MAP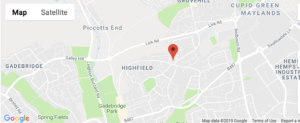 Sunday 18th August 2019
*** NOTE CHANGE OF DATE & VENUE
L&HC RCA SUMMER FRIENDSHIP DANCE
3:30 pm – 6:00 pm 
Caller Andrew Agathangelou
Basic, MS
Kensworth Village Hall, The Chilterns, Kensworth, Dunstable, LU6 3RJ
2nd Hand Shop
Contact Kevin 07796695575
Bank Holiday Monday  26th August 
14:00 – 21:00
FFT SUMMER DANCE DAY
4 callers across 3 halls, 6 hours of dancing.
Memorial Hall, Wharf Road, Wendover, HP22 6HF
(map)
Simon Fielding, Trudy Fielding, Kevin Lovell, and Rob Branson calling Plus, A1, A2
Early Bird (before 1-8-19) tickets – £12.50
Standard Price – £15 (Cost on the door £20)
Pot Luck dinner. No raffle.
Contact : Kevin 07796 695575
Saturday, 14th September

,
19:30 – 22:30
SHENLEY SQUARE FOLK HOEDOWN
Shenley Wood Retirement Village, Chalkdell Drive, Milton Keynes, MK5 6GJ (map)
Paul Bristow calling Hoedown
Contact Irene Dimmer. 01908 413134
ADVANCE NOTICE
TUDOR SQUARES Annual Plus Dance
Saturday, 5th October 2019
 Simon & Trudy Fielding Calling Plus
Time 7:30pm – 10:30pm
Where 
Adeyfield Community Centre, Queens Square, Hemel Hempstead, HP2 4EW (map)
Tickets
£6.00
Pot Luck
Raffle
Enquiries & Tickets:
Contact: Elena Hadaway
Email: plus@tudorsquares.org.uk
6th – 9th December 2019
A TASTE OF CHRISTMAS –
FESTIVE 
SQUARE DANCE
At the Trouville Hotel, Sandown Isle of Wight for a  
'Taste of Christmas' Square Dance 
weekend.
With Di Green calling,
Mainstream and Plus
THE WEEKEND INCLUDES:
Inclusive of half board accommodation,
en suite rooms, most with sea view and
no supplement and return car ferry
for minimum of 2 people from your
choice of ports (Portsmouth,
Lymington or Southampton)
Saturday 11th January 2020
Winter Extravaganza 5
Paul Bristow, Neil Whiston and Emma Horsfield calling Mainstream and Plus with Matt Baldry cueing Rounds
7:30-11:00pm,
@ John F Kennedy School, Hollybush Lane, Hemel Hempstead HP1 2PH
In 2019 we brought  you Paul Bristow calling with a LIVE BAND, accompanied by Matt Baldry doing Rounds, Another great Winter Extravaganza raising more than £1,500 for Prostate Cancer UK bringing our running total for 4 years of over £8000
We can announce Winter Extravaganza 5 will be on the 11th January 2020 with Paul Bristow, Neil Whiston and Emma Horsfield calling Mainstream and Plus with Matt Baldry cueing Rounds at JF Kennedy School, Hemel Hempstead in aid of Prostate Cancer UK.
Please find attached a Flyer, if you could print it off and take to clubs and show friends it would be very much appreciated
 As usual Paul, Matt, Neil & Emma have given their time for free and the Hall is being paid for by a dancer so all of your money will go toward Prostate Cancer UK
We look forward to seeing you there on Saturday 11th January 2020
Regards Matt Baldry
REMINDER Tudor Squares SDC has regular weekly dance sessions  at all levels, from Basic to Challenge.
Please support the Club by attending and keep Square dancing alive.
Please see the Diary pages for more details