TUDOR SQUARES
News & Events 2022
Tudor Squares -Square Dancing Club NEWS
Tudor Squares Annual Walk & Picnic Saturday 9th July starting at 10:30
We start the walk from Chipperfield Common at 10.30.
The PostCode is WD4 9BS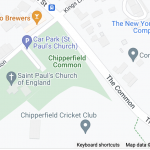 Meet up from 10:00 near the car park that we would be using (the large car park in front of the cricket pitch).
Non walkers were welcome to meet at Chipperfield Common around 12 – 12.30 and join the walkers when they returned.
Bring a picnic and a chair for the gathering on the Common after the walk.
Food and Drinks are also available from The Two Brewers Pub, or Blackwells cafe.
The walk  is about 4 miles (1hr 30mins approx plus rest points).
There is a bit of a hill at the end to take you through the woods back to the common, but we will try to find a flatter alternative for anyone who feels that an incline would be too much at the end.
We hope we will be seeing many of them either walking with us or at the picnic afterwards
Jenny
PLUS SESSIONS
The venue for the PLUS session on Monday evenings has changed.
From 4th July, we will be meeting at:-
Gadebridge Community Centre
Rossgate
Gadebridge
Hemel Hempstead HP1 3LG
We have use of the Upstairs Gallery room from 7:30pm until 9:30pm.

For further information contact Daphne Smith who is the PLUS Rep.